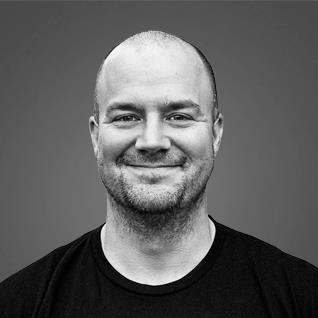 You probably already know this by now, but I am "picky" with whom I interview for my blog. I like to choose people that I really feel I can benefit from (it is my blog, of course), as well as you--my readers. Jim Smith is a great all-around guy. I have been following his work fairly recently---maybe only the last 2 years, but I am captivated by his creativity and exercise program design. People that understand things usually have an easy time breaking them down into simple terms for everyone to learn. That is why Jim is the ideal coach to learn from. His methods to teach his clients, athletes, and readers are effective and resonate into practice.
JOHN: Jim, I know this is a cliche question, but how did you get involved in the strength and conditioning/fitness field? Did you play sports? Suffer an injury? What is your background? (athletic/education)
JAMES: I got into strength and conditioning after college. I had been working out since I was a wrestler in high school and really got into it in college. Of course I was very small for my age. Wrestling at 98lbs as a sophomore and 125lbs as a senior. So working out was something I wanted to do to get stronger and bigger. I didn't know much about what S&C was but I just knew working out would make me better.
After college, I got numerous certifications but it wasn't until I attended the NSCA PA State Clinic in 2001 that really locked me into the industry. It was there I met Buddy Morris and he really inspired me during his presentation. Of course he was talking about Westside and a bunch of other stuff I had no idea about, but I was writing notes like crazy. After his talk, I went up to him and asked him about why he was adding chains to the bar? This was something so foreign to me and I was clueless. He explained what accommodating resistance was and that was all it took.
JOHN: Over the past 5 years, what do you think has become the big focus (or buzz) in our field? and how has it changed the way you design program?
JAMES: The latest trends have been breathing and core training. Of course you know everything is cyclical so we always come back to what 'old is new'. For me as a coach, I don't really care what the trend is because it is just another opportunity to get better. If core and breathing is coming back around, I want to learn more and more about it. I will devote myself to reading more blogs, more articles, more DVD's and everything else on the subject. I will ask questions and try to learn. I will tweak my programming and implement everything that works. I don't know everything and I want to take every opportunity to get better and help more people.
New trainers think that that the more experienced coaches know everything or that they've attained so much knowledge that they're gurus. This couldn't be further from the truth. Switch your mindset and keep getting better. Some coaches think I'm at a certain level. Let me let you in on a little secret. I still think of myself as a young coach, fighting to get on top. I'm hungry. I want to learn more and more everyday. If you're trying to get to my level then you're missing out. Because when you get there, I will already be 10 more steps ahead. Forge your own path and blaze the trail. Don't copy what I'm doing, be an original. Those people who appreciate you will be inspired to get better and do more in their career.
If you want to be a good coach, think of your career as a journey, not a race. Humble yourself to the fact that you must always have that 'beginner's mind" when it comes to learning.
JOHN: I am finding more and more trainers are have difficulty making personal training a "career". They are having a hard time adjusting to the life of a personal trainer and making the kind of money they want to sustain a life (family, home, etc). I've been doing it for over 10 years and I know you have been doing it for a long time. In your opinion, what do these guys need extra help on to keep doing this for 10-15, 20-30 years?
JAMES: The reason they are feeling overwhelmed and not making progress is that they don't have a plan. They have a passion for helping people but they have to expand their vision. In today's industry, there is absolutely no reason why a trainer can't expand their presence online. This will afford them the opportunity to help more people around the world (not just in their area) and make a better income for themselves. They won't be locked into training 1:1 clients 12 hours a day. Switch to a semi-private model and start collaborating online and building your network. Look to the future and start building today. Everything is moving to digital and online. You have to build your reputation and this will bring you more clients.
But don't be afraid of hard work and less sleep. Sometimes you have to go without to appreciate the simple things in life. If you get off of Facebook and Twitter, you will be surprised how much time this opens up for you each day. Create a routine that you follow every day.
Also, make sure you are funneling money away into different accounts; one for educational materials and seminars, and one for a retirement IRA account. Think to the future, because it will be here before you know it.
JOHN: You and I met at a seminar last May, and I admired how you were very down to earth, courteous and reserved. Your attitude was very welcoming and genuine. Not what some people would expect from a guy that runs a very popular website and writes a ton of great articles for national magazines and T-nation, Elite FTS and others. In your opinion, what are some of the qualities and traits that new coaches should possess to prosper in business; at conferences, and among their peers?
JAMES: I could talk about this for hours. Bottom line, I always go back to this phrase, "Work hard, be humble." Just because I've had success in my career, absolutely does not mean I am better than anyone. I still see myself as a young coach; someone who is always trying to get better. I would never act better than anyone else, that is not who I am. Speaking of our meeting, I was glad to meet you. I've seen your site, your articles and know that you've collaborated with some great fit pros. You are greatly respected and that is something that is built over time.
That is a lesson for the young coaches out there. Work hard, be humble, and build your reputation by showing up when you say you're going to show up. And do this for a long period of time. Don't roll out of college and drop your first ebook. Don't ask another coach to promote your stuff, be their friend. Young coaches are shot out of the gate and want everything without the hard work. You need to put the time in training clients and perfecting your craft. Focus on your education and become a better coach. Go to every seminar, clinic, and conference. Read every article, book, and scientific study. Train people. Train lots of people. Train yourself. Keep pushing forward. All of that other stuff will come with time.


Don't be afraid to work hard because many others quit when things get hard. Reach out to other coaches. Most times they will answer you back and help you out. But, if they don't, don't be offended. They probably get 200-300 emails a day. Speaking from experience, it is hard to keep up. I try to answer everyone, but there are some emails I miss.
Be relentless and never quit. Forge your own path and focus on getting respect. Forget about the money. I know it is cliché to say the money will come if you focus on your passion, but it is true. As I've gotten older, I've found I'm the happiest if I am changing lives AND I make THAT the focus. I want everyone I talk to to say that their day was better because of something I did. That is something that drives me. That, and trying to be a good role model for my kids.
Remember, whatever you do online is your legacy and your kids be old enough someday to see all of the great things you've done. If you're doing the wrong things, they will see that too.
Family is always first. There is nothing more important. Whenever there is a choice, it is always family first. You have a unique situation with twins that I'm very familiar with. When the kids are awake and you're home, focus on them. When they sleep, you work. Set aside family time during breakfast and at night. You have to work where you can fit it in. It might not be the hour of work you wanted to do, but you can get several 15 minutes blocks in during the day. And don't let less than 8 hours sleep affect your productivity. If you want success bad enough and you're living your passion, you'll get it done.
JOHN: What do you find to be the most "troublesome" area on athletes and why? Shoulders or hips. Please explain your answer.
JAMES: All of the above. Obviously, most athletes come in with poor posture and lack of mobility at the upper back and hips, so these are always a focal point of the program. There's always a constant assessment where we're looking to see if we can progress them. And it isn't just a one-time thing. It is a constant fight. If they're not in school and playing their sport, they're sitting around. This just compounds their problems if they're training with you a lot and not focusing on their recovery work.
We work on unlocking their movement, getting them in better positions, breathing deeper and re-teaching them fundamental movement patterns. Nine times out of ten, this will get you there.
I find a lot of athletes are in a hurry and they lack focus. So everything is rushed and they miss attention to detail. This means their reps get sloppy and they don't have focus on what they're doing. I'm all for creating a competitive atmosphere in the gym, in fact I encourage it. But this can't be at the expense of quality of movement. Giving the athletes the understanding of why they are doing what they're doing and getting their "buy-in" goes a long way to getting them to move with better control and focus on what they're doing.
Finally, young athletes need to know that you are there for them. This goes back to getting respect and always showing up. Never miss a training session with them and never miss an opportunity to grow their mind. Training will develop their physical strength, but it is their mental strength that will make the real difference. In my opinion, many young athletes have been pampered and don't have the mental toughness they need. Getting them to push through pain and overcome obstacles in the weight room will carryover in unimaginable ways in their life.


If you want to find out more about James "Smitty" Smith, check out his website that is jam-packed with fantastic articles, products, and video links.