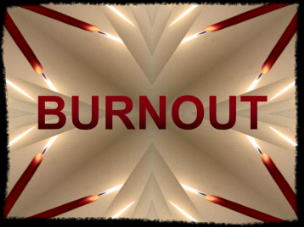 Here is a message I received from a reader that I was happy to help out:
Good morning John. I love your web-site! I am a personal trainer and group fitness instructor. I have been training for 12 years. ( I am 60 years old-but have been told I look 40. ( haha I Wish!) I have a question. How do I deal with trainer burn-out? I have clients from the age of 16 to 80. I teach a Silver sneakers class. I am certified in Spinning, Senior fittness and of course personal training. I teach many classes a week plus personal training. I am so tired! People forget that I am as old as I am. This is not only taking a toll on my body but also my mind. This is a second career for me. I have a masters in education. Taught school for 20 years. I love teaching. And this is what I try so hard to do in my classes and with my clients. Each client is diferent and has different goals. I do not do cookie cutter training! All of my programs are individualized! This takes time to do. Any advice? I have been so very busy I no longer can find the time or energy to do my own workout! Thanks John, Mary
My response:
Thanks for contacting me! I know what its like to be in your shoes. So here are a few pointers:
Cut your 1 on 1 sessions. Start to train small groups (1-3). This will save your clients money and save you time!
Dictate your schedule. You are letting your clients rule your world! I tell all my clients when I AM AVAILABLE and I MAKE them adjust to MY schedule. And 90% of the time they do it!
Raise your rates. If you want to continue with the 1 on 1 sessions, then raise your rates. This will really show you who is committed to you and free up some time.
Stop trying to save everyone! You are not Mother Teresa. You are a trainer and YOUR health, sanity, family, well-being, and time matter MORE!
Take vacations. Take shorter, more frequent getaways. Recharge your batteries.
Network with other trainers! Don't be an island onto yourself! If you do not expand your ideals with outside information and experiences from others, you will never grow and you will fall into a rut--trapped in your own ideology. When your mind is challenged by new ideas, it creates a spark of enthusiasm!
Shorter sessions - Stop training for 1 hour! Those are a thing of the past. I stopped training hour sessions over 2 years ago and now I train clients for 30 minutes. We waste no time, we don't chit-chat, and we don't rest long. Trust me, if you make the content of the session worthy; they won't care about the length!
Here are some helpful posts I wrote a while back on this very topic:
http://traineradvice.blogspot.com/2008/04/combating-trainer-burn-out.html
http://traineradvice.blogspot.com/2009/05/5-ways-to-avoid-trainer-burn-out.html
Hope this helps!